Thank you for considering Odum Squires Inc. for your next home inspection in the Cary, North Carolina area!
Welcome
We've been serving home buyers in our region with superior residential inspections since 2010, and would love to help you with your next property.
Our owner John Squires is native of Wilmington, NC and a lifelong resident of North Carolina who brings over 18 years of construction experience to Odum Squires. Licensed as a General Contractor, a Real Estate Broker and a Home Inspector in the state of North Carolina, John's extensive knowledge gives Odum Squires an edge over other home inspection companies. As a contractor and licensed residential inspector, he understands how to build a quality home and how to provide a first-class inspection of the property. You'll not find a more qualified home inspection company in the Cary area than Odum Squires.
A Different Approach
Our goal is to help every customer make an informed and educated decision on their biggest investment, a new home. Odum Squires stays on top of industry trends and uses the latest technology to best serve our customers. We're proud to get many of our clients on referrals and through realtors in the area. Customers are the most important part of our business, and it's our job to serve you first.
While a home inspection is critical to discover any issues with your home, we also believe your home inspection is an opportunity to educate you as a homeowner. We want you to be informed on your investment and we encourage you to join us during the inspection. We'll explain every issue we find and will meet with you and your realtor afterwards for a full review of the inspection results. This summary includes identifying the issue, detailing what could happen if the issue is not addressed, and who you should contact for further evaluation or repairs. Shortly after your inspection, you'll receive a comprehensive detailed report with our notes and images.
Odum Squires is your partner in the homebuying process, and our job isn't done until you understand your home inspection results. It is our pleasure to provide you with quality inspection services and we value your business. We use real world experience and continuing education to improve the quality of our services. We have your best interests in mind through the entire process and are always available to help you, even after the closing of your home. It is our goal to build customer relationships for life, and we look forward to earning your business.
We welcome you to contact us today for your next inspection in the Cary, NC triangle area.
We look forward to serving you!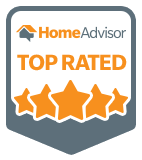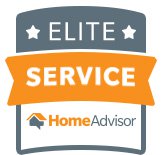 1.) Reinspection
50% of original Inspection cost (no less than $185 minimum cost)
2.) Pre-drywall inspection
Pre-Drywall Inspection: 0-1,500 sq. ft. $250.00
Pre-Drywall Inspection: 1,501-2,000 sq. ft. $265.00
Pre-Drywall Inspection: 2,001 – 3,000 sq. ft. $285.00
Pre-Drywall Inspection: 3,001 - 4,000 sq. ft. $300.00
Call for a quote over 4000 sqft
3.) One year Warranty Inspections
10% percent credit toward cost of a full inspection, if you are a returning customer. This is a complete inspection for homes that are less than 12 months old or within the 12 month builder warranty period (started from the original closing date).
4.) Radon tests
with an inspection are $125 with an inspection depending on the location.  Prices are for Raleigh/Durham, Chapel Hill, Cary/Apex, and Clayton.  Trip/travel charges may apply for areas not listed, call for a quote. ($150 without an inspection)
5.) Infrared Thermal imaging Evaluation (IR camera services)
$195 without an inspection.  With Inspection $55 (for interior walls only).  Additional $40 for the electrical panel and exterior ($95 for interior/exterior and panel).